About our cleaning company
Tidy Tightwads, LLC is a professional cleaning and organizing business serving the Central Minnesota area since 2005. Based in Hutchinson, MN, Tidy Tightwads provides reliable, professional cleaning staff for your home and office needs. Over the years, has helped hundreds of households reduce stress and enjoy a clean home. In March 2022, the business was purchased by the current owner, Heidi Ruiz.
Our Team Values:
Cleaning and finding ways to maintain a cleaner home or office
Working without harsh chemicals whenever possible
Saving money
Reducing, reusing, and recycling; ask about our Clutter Box! Anyone on our regular cleaning schedule receives a "Clutter Box". The box remains at your home or office to fill with unwanted items between cleanings. When the Tidy Tightwads crew arrives each time, they will take the items in the Clutter Box and donate them for you to a local thrift store.
Clients have found this to be a valuable service that assists them with staying motivated to reduce clutter and find more space. It adds value too when we take one more errand off an already long list of "to-do's".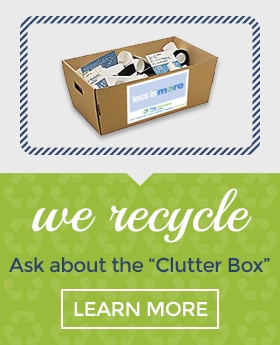 Are You Ready For a Spotless House?
"*" indicates required fields