One Trusted Company
For All Your Steam Cleaning Needs
National Dusters provides reliable cleaning services to maintain the interior of your home and keep it beautiful and healthy. Our steam cleaning division offers professional steam cleaning for your home. We clean carpets, area rugs, drapes, tile, and grout. Our steam cleaning equipment is top-notch and we guarantee a great result.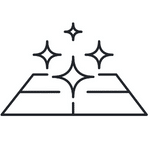 Tile & Grout
We specialize in cleaning, sealing, and restoring the tile and grout in your home back to "like new" in bathrooms, showers, kitchens, countertops, and all other tiled areas. We are an IICRC-certified tile and grout cleaning company.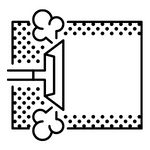 Carpet Cleaning
Over the years, carpets collect dust and dirt. Getting your carpets professionally steam cleaned will eliminate unwanted gems and smells. We offer professional carpet steam cleaning services.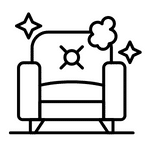 Steam Cleaning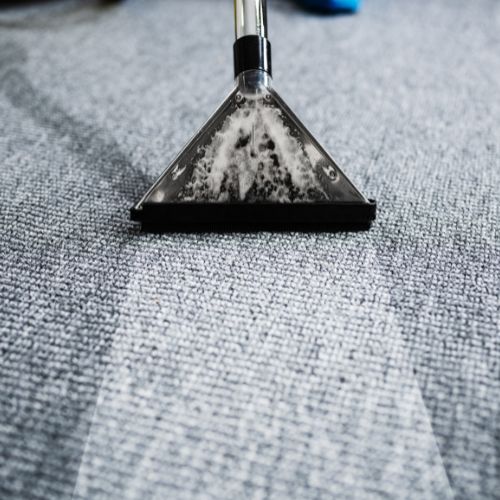 Professional Carpet Cleaning
National Dusters is proud to provide exceptional quality carpet cleaning services to households throughout the Twin Cities area. Our hot water extraction process eliminates any residues and chemicals, leaving your carpet fresh and clean while keeping your home safe for the whole family.
Pet stains and odors are no match for our environmentally friendly, non-toxic carpet cleaning services. If you're ready to have a cleaner, healthier home, give National Dusters' carpet cleaning services a try today.
National Dusters' carpet cleaning services can remove more than 90% of allergens found in your home. We use eco-friendly, non-toxic solutions to guarantee your home stays healthy for everyone in the family, pets included. Choose National Dusters for your carpet cleaning services to experience a perfectly clean and healthy home.
Our top-rated carpet cleaning services remove dirt, stains, odors, pet hair, and more, leaving your home fresh and expertly clean. Give us a call or request a free quote to get started right away.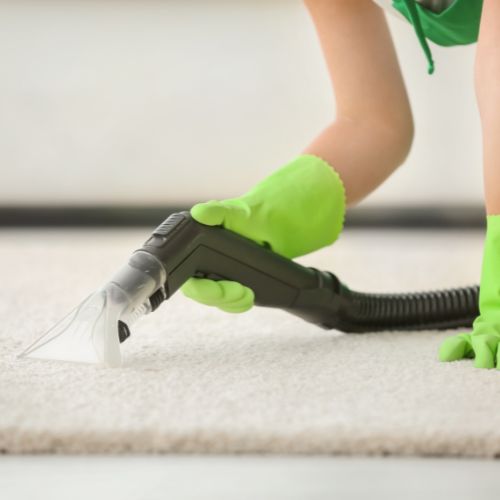 Area Rug Cleaning
Rugs are not only warm accents to a home, but they also serve a vital role in any space's cleanliness level. Area rugs are an important barrier to keeping dirt and grime out of your home, and from entering your air cycle.
And while a rug can be one of the sturdiest elements in a home or office, it still needs the proper cleaning required in order to stay beautiful and functional. Maintaining the area rugs throughout your home will help ensure that they withstand the demand of heavy traffic and remain intact, useful, and beautiful.
Rugs come in every imaginable fabric, fiber, and material – from durable animal skins and leather to delicate silk to mass-produced synthetic textile material. If your rug is composed of synthetic fibers, National Dusters carpet cleaning technicians can use our steam cleaning machines to freshen up your rug's appearance and smell as well as remove any stains.
Note: If your rug is mixed fiber, meaning it has natural fiber elements in it, like wool or silk, then it will be taken to our privately owned cleaning facility where professionals will attend to its cleaning and grooming over a period of 24 hours.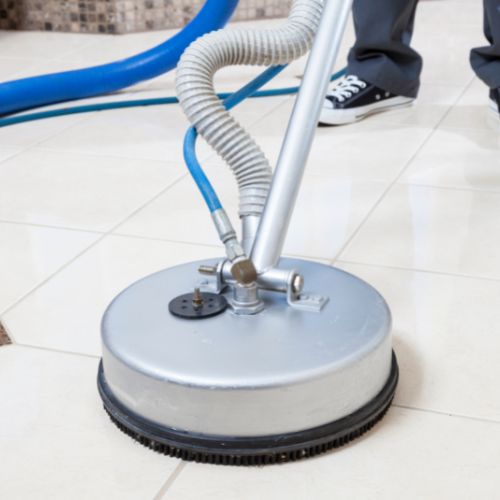 Stone, Time & Grout Cleaning
Professional tile and grout cleaning and restoration services from National Dusters will bring back the bright, clean, new look of the stone, tile, and grout in your home.
Restoring your tile and grout through the use of our professional tile cleaning services is the easiest and most inexpensive way to bring back your tile floors to their original condition. Having your tile and grout cleaned is by far a lot cheaper than having your tile floors replaced. National Dusters Tile & Grout Cleaning Services will remove years of dirt and build-up from your tiles and grout to restore the original beauty and shine of your tiles.
We specialize in restoring the tile and grout back to new in Bathrooms, Showers, Kitchens, Countertops, Patios, and all other areas that need their tile and grout cleaned and sealed. We are an IICRC-certified tile & grout cleaning company, and each of our cleaning technicians has completed a rigorous training program and has earned a certification that reflects our strict standards of care.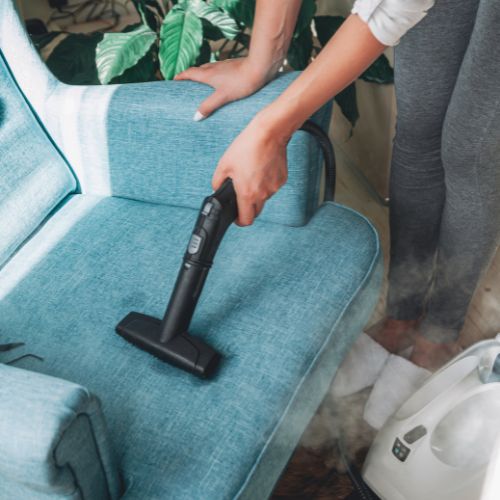 Upholstery Cleaning
Our Deep Steam Upholstery Cleaning method cleans and freshens your upholstery, transforming not only your furniture but the appearance of your entire home! We know what it takes to keep your furniture looking new. We understand that everyday wear and tear can take its toll on dining chairs, sofas, loveseats, and pillows, making them look prematurely faded and dirty.
National Dusters' expert technicians will evaluate your type of upholstery and the contents of the fabric. We specialize in all types of upholstery fabric and are careful to use only the best cleaning method for your piece of furniture, ensuring the safe and complete removal of even the most stubborn stains.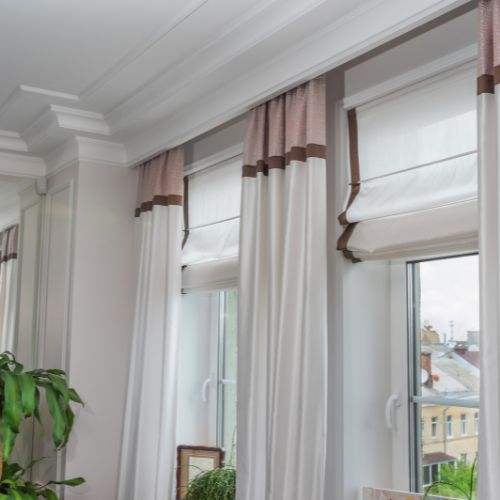 Drapery Steam Cleaning
Having drapes, curtains, and window treatments professionally cleaned removes dust, pollen, pet hair, and other tiny irritants and allergens that build up in your home.  Air quality can be affected by this build-up, but professionally cleaning window treatments, drapes, blinds, and curtains throughout your home or office can help.
National Dusters' professional equipment and experienced technicians remove the grime and germs that accumulate on these surfaces from cooking, cigarette and candle smoke, pets, and outside pollution.  The drapes, window treatments, and curtains throughout your entire home or office will look and smell better.
We safely clean and sanitize all types of materials, leaving behind no water stains, and doing absolutely no damage to accents or fine decorative details. Our experienced team will ensure your window treatments remain beautiful.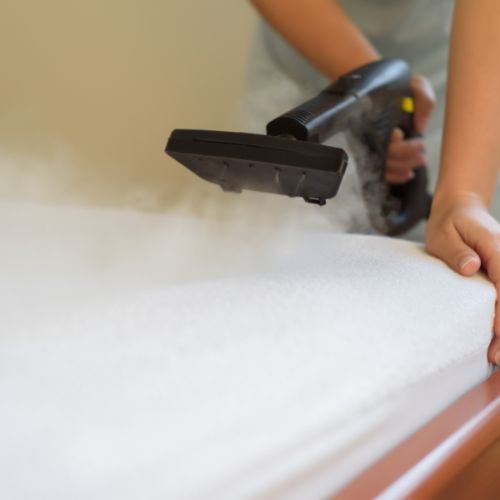 Mattress Steam Cleaning
The sneezing, sniffling, and itching of allergies can cause fragmented sleep, and your mattress may be to blame. Over time, it can fill with mold, dust mite droppings, and other allergy triggers.
Many people blame pollen or pet dander for their asthma and allergy problems when in reality dust mites are recognized as the main cause of asthma, chronic rhinitis (hay fever), and other allergies. When dust mites grow, they shed their skin. The sloughed skin cells and mite feces are small enough to be easily breathed in by humans, causing allergic reactions.
It's recommended to clean your mattress every six months. The highly-qualified staff at National Dusters only biodegradable and non-toxic products to clean your mattress.
If you're ready to sleep better on a fresh and clean mattress, give us a call or request a free quote below. It's that easy!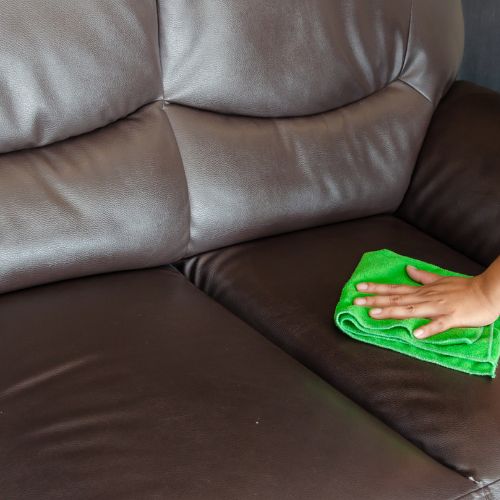 Leather Cleaning & Moisturizing
National Dusters uses safe, professional cleaning products and moisturizers that can help maintain the moisture level and suppleness of your leather furniture.
After applying the necessary treatments, we use heat to gently and safely open the pores of the leather, allowing the absorption of the cleaning and moisturizing treatments to penetrate deep into the material.
Let our experienced IICRC pros help you keep your leather furniture looking beautiful and feeling supple for years to come.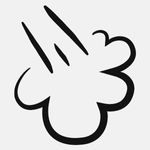 Request A Steam Cleaning Quote Now